 Select Organix ONE Cinnamon provides 1,000 mg of pure Organic Ceylon Cinnamon powder (cinnamomum verum).
We use Organic Ceylon Cinnamon which is the authentic variety of cinnamon. Cinnamon is rich in antioxidants and may help prevent the negative impact that free radicals can have on the immune system.
Cinnamon may lower the risk of heart disease by reducing bad LDL cholesterol and triglycerides, helping good HDL cholesterol remain stable in the body.
Cinnamon may also help reduce blood pressure and may improve insulin sensitivity and may help in lowering blood sugar levels.
---
THESE STATEMENTS HAVE NOT BEEN EVALUATED BY THE FOOD AND DRUG ADMINISTRATION. THIS PRODUCT IS NOT INTENDED TO DIAGNOSE, TREAT, CURE OR PREVENT ANY DISEASE.
---
…
Label information: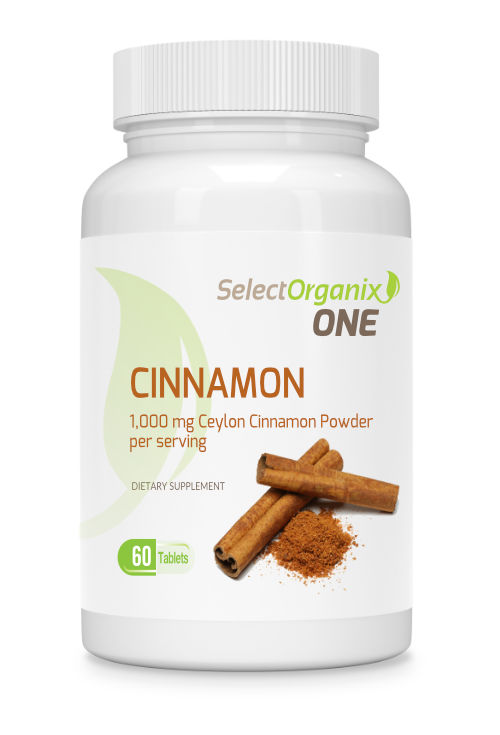 Suggested Retail Price:
$11.95 per bottle
Serving Size:
2 Tablets
Tablets per bottle:
60