 Each tablet of Select Organix ONE Turmeric provides 700 mg of pure organic Turmeric root powder (curcuma longa).
The key compounds in turmeric are called curcuminoids. Curcumin itself is the most active ingredient and is a powerful antioxidant with anti-inflammatory and antibacterial properties.
Our turmeric tablets are fortified with organic black pepper. Research shows that the piperine content in black pepper aids in the absorption of curcumin.
---
THESE STATEMENTS HAVE NOT BEEN EVALUATED BY THE FOOD AND DRUG ADMINISTRATION. THIS PRODUCT IS NOT INTENDED TO DIAGNOSE, TREAT, CURE OR PREVENT ANY DISEASE.
---
…
Label information: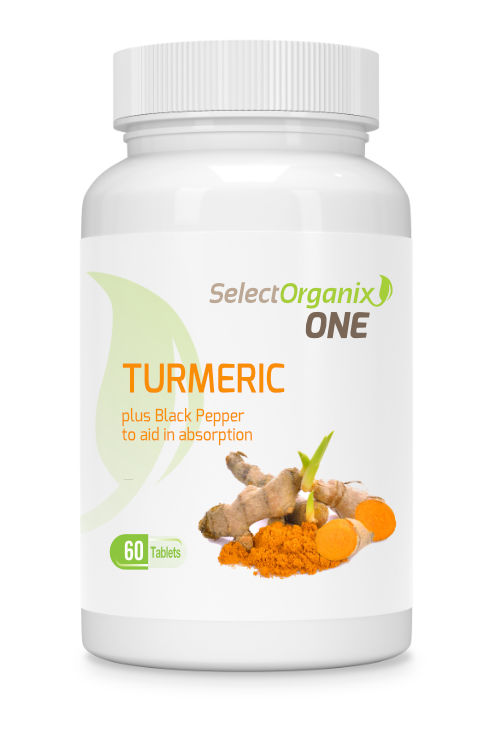 Suggested Retail Price:
$11.95 per bottle
Serving Size:
1 Tablet
Tablets per bottle:
60